Anglo American Innovation Challenge
Steel is a critical material that underpins modern society but is responsible for around 8% of global carbon emissions. In response, Anglo American, a diversified global mining company, is partnering with EIT RawMaterials, the world's largest network of partners in raw and advanced materials, to launch an Innovation Challenge focused on accelerating the decarbonisation of steelmaking.
The Innovation Challenge aims to identify unique technologies that Anglo American's Decarbonisation Ventures team can support – helping applicant companies, their founders, and investors – from idea through to implementation.
A great opportunity for start-ups and entrepreneurs with solutions to decarbonise steel
Innovators are encouraged to apply by 22 May 2023, 20:00 CET for a chance to secure funding and potential industrial partnerships. Early applicants are strongly encouraged. Select companies from submissions received by 30 April 2023, 20:00 CET, may be invited to the EIT RawMaterials Summit in Brussels on 16 May 2023 for initial discussions with Anglo American's Decarbonisation Ventures team.
Key criteria for assessment of solutions will be whether they are innovative, can become cost competitive and will be impactful. By 'impactful' we mean that the solution can remove upwards of 0.2t CO2 per ton of steel produced.
The following are some of the focus areas we believe are particularly important:
The beneficiation of iron ore feeds for use in Direct-Reduced Iron processes
Reducing or removing carbon emissions in existing pre-processing stages such as sintering and induration
The use of Advanced Blast Furnace technologies, DRI-Electric Arc Furnace processes, or alternative steelmaking technologies
Enabling increased use of scrap metal feedstock in high quality flat steel production
The use of carbon-capture utilisation or sequestration solutions to meet the scale of blast furnace carbon emissions
This is not a definitive list. If you have a breakthrough solution not listed above that fits the broader challenge objective, we would love to hear about it.
Venture capital
All submissions – whether those from start-ups, teams keen to spin-out of research centres, or other private entities – will be assessed by Anglo American's Decarbonisation Ventures team for potential venture capital investment.
Anglo American has been involved in venturing for about a decade, including founding AP Ventures, co-founding start-ups such as Mission Zero Technologies and Supercritical, and helping grow other cleantech businesses such as First Mode. We know what it takes to be creative and innovative, and how to partner to raise capital.
Industrial expertise and global network
Anglo American can provide select companies access to a range of internal technical and commercial experts to support them in their scale-up journey. The nature of advice will depend on what select companies require to meet commercialisation milestones.
Beyond its internal expertise Anglo American can also draw on the strength of its global partner and customer network to support ventures' product development. Our existing work on steel decarbonisation with several global steel producers is a particular avenue that successful applicants may be able to leverage.
Anglo American's approach to steel decarbonisation
Anglo American is a leading global mining company whose products are the essential ingredients in almost every aspect of modern life.
Recognising the critical challenge of climate change, Anglo American is now delivering a Sustainable Mining Plan that targets a 50% reduction in its Scope 3 emissions by 2040. With a significant proportion of Anglo American's Scope 3 emissions deriving from the downstream use of iron ore in steelmaking this challenge is one of a range of initiatives the company has started to accelerate the decarbonisation of the steel sector.
Tackling the challenges of climate change calls for transformative shifts in investment decisions. Our Decarbonisation Ventures team aims to support climate positive innovations through investment and industry collaborations.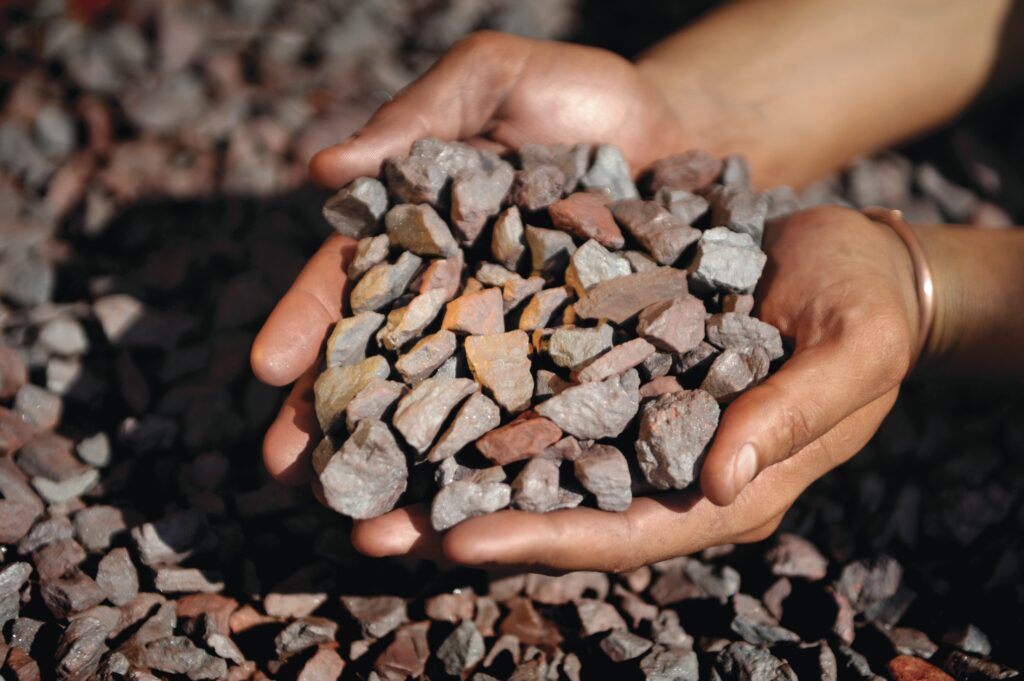 Re-imagining mining to improve people's lives

At Anglo American, we are committed to creating, accelerating and investing in climate positive startups as part of our purpose of re-imagining mining to improve people's lives. In this we are looking not only at how we decarbonise our own operations, but also at how we can reduce the emissions of our broader value chain. Building on our track record of supporting promising innovations across a range of emerging technology spaces, we look forward to reviewing the challenge submissions and leveraging our expertise, scale and network to identify ideas with potential, and support their growth.
Start-ups supported by Decarbonisation Ventures

Helios is developing a method of producing pure iron from carbon-free raw materials and thermal energy in a process that emits only oxygen.

Limelight Steel is seeking to develop a laser furnace powered by clean electricity to efficiently produce iron from iron ore.
Maxterial seeks to modify the surface shape or texture of materials to dramatically improve wear and corrosion resistance for increased life.
How to Apply
Participants must submit their application on the application portal.
Participation is free of charge. The application will consist of a questionnaire, submission of a pitch deck and a two minute video.
Timeline
Submission: Proposals must be submitted on the application portal by 22 May 2023, 20:00 CET, however early applicants are strongly encouraged. Select companies from submissions received by 30 April 2023, 20:00 CET may be invited to the EIT RawMaterials Summit in Brussels on 16 May 2023 for initial discussions with Anglo American's Decarbonisation Ventures team.
Selection: Decarbonisation Ventures will at their sole discretion begin engaging with select companies.
Pitch: Selected finalists will be invited to a formal pitch session in July/August 2023, where they will have the opportunity to pitch their ideas to a panel of judges likely to comprise investors and industry experts. Pre-selected candidates will be invited to meet the Anglo American Decarbonisation Ventures team on 16 May 2023 at the Raw Materials Summit in Brussels for initial discussions.
Accelerate your scale-up journey and join the challenge!
Get ready for the future!